An all action DAN DARE page from the final chaper of the 'Hollow World' saga, from the Golden age of 2000ad! Dan Dare escapes the Hollow Planet!! From 2000ad Prog 23, cover date 30th July 1977.
Art is 37 X 50 cm on art card, in fine condition.
£ 3000.00 pounds
Pages 18, 19, 20 from this episode available as a set for £ 8000.00 pounds
£3,000.00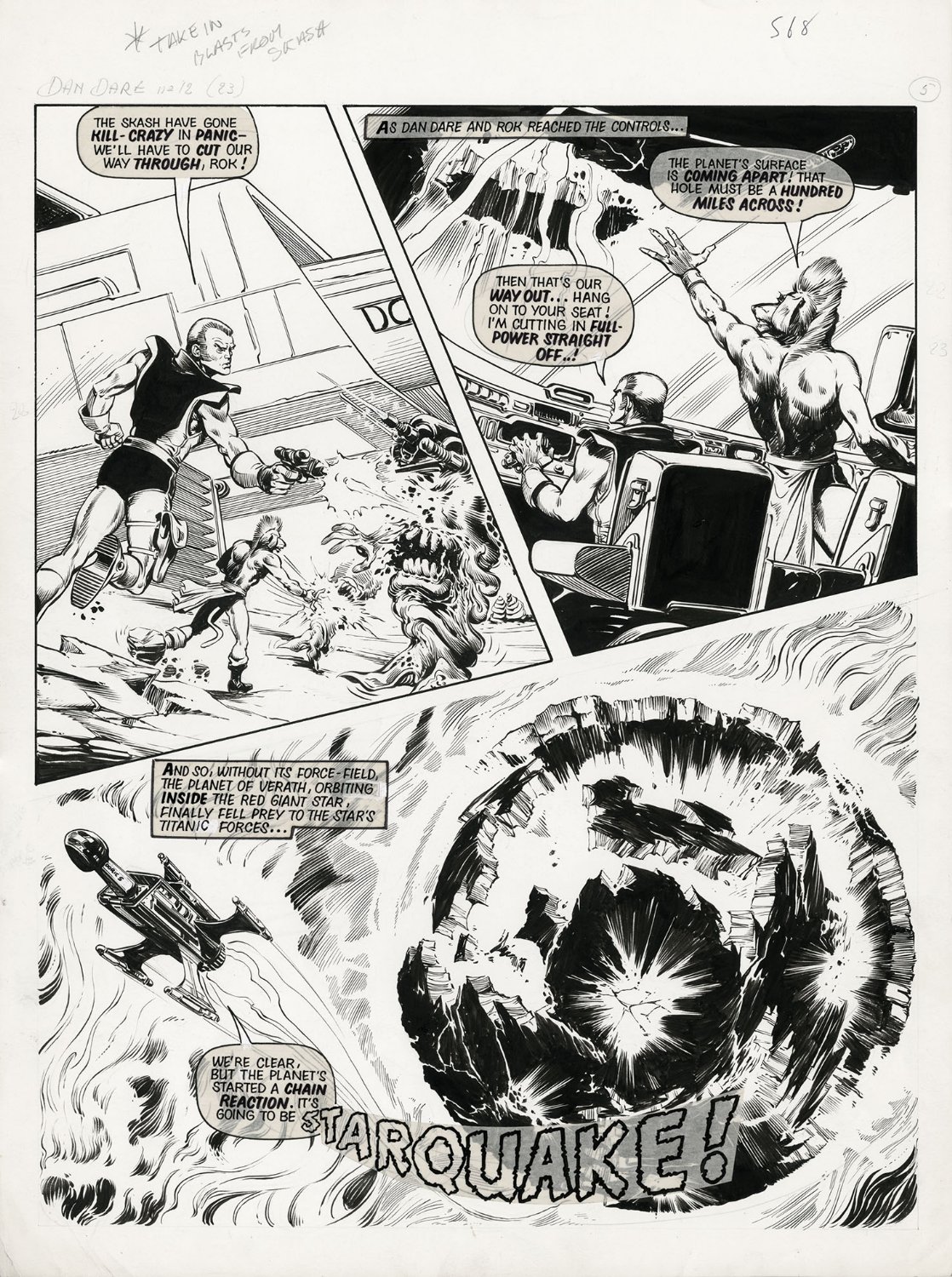 CLICK HERE for larger image.