Maximum Thrill-Power!!!
Mindblowing grail cover from the golden age of 2000ad!!
The Cover to 2000ad Prog 91, cover date 18th November 1978, by maestro Dave Gibbons!
Featuring Hammerstein in full combat action! This is 2000ad at it's finest!
Art in fine condition, 36 X 50 cm on bristol board. Signed on the right, just above the Bazooka!
£ 15,000 pounds ( Time payment available )
£15,000.00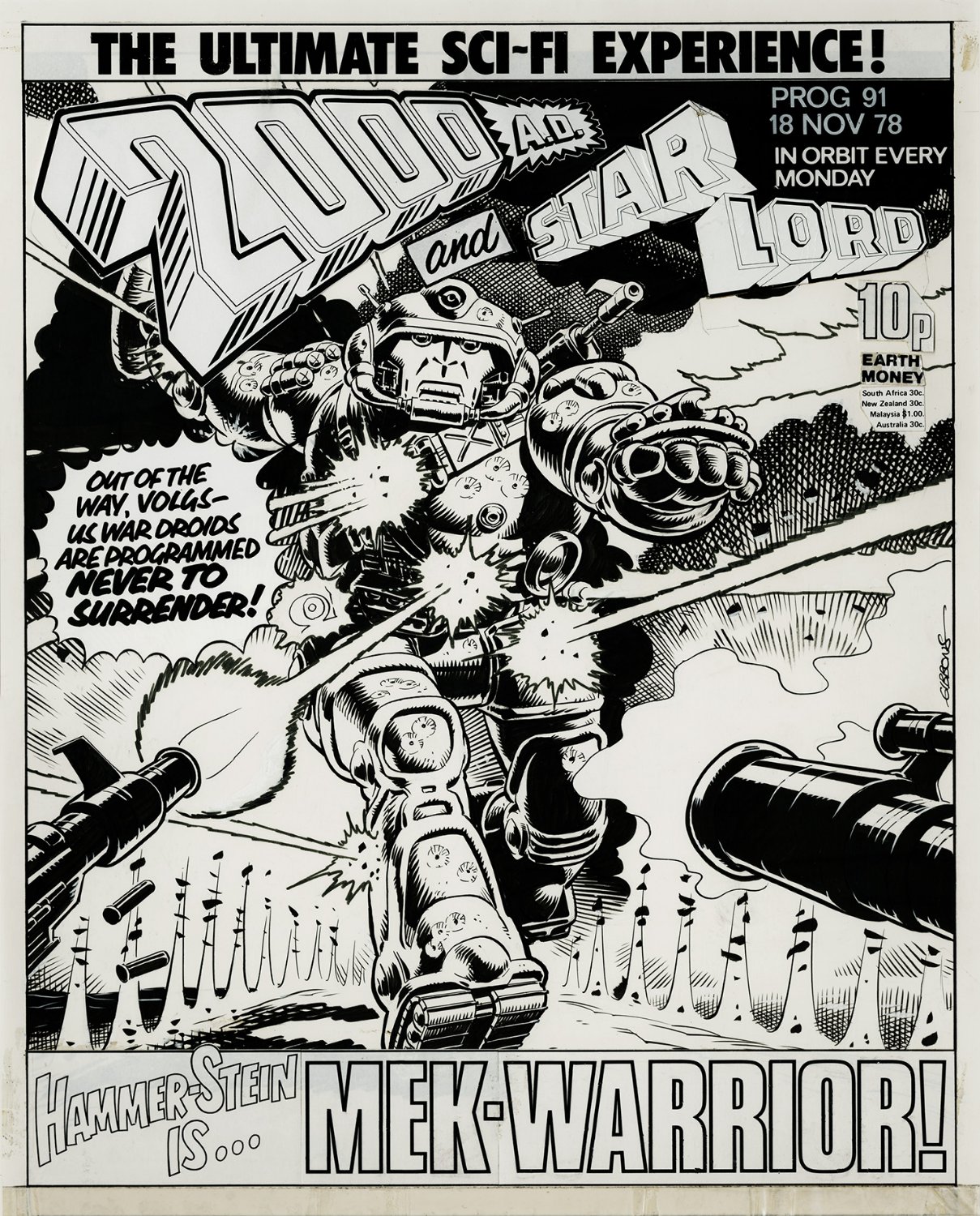 CLICK HERE for larger image.