Fantastic original art page from 2000ad Prog 543, Cover dated 10th October 1987! Art is by John Higgins ( famous for also being the colourist on WATCHMEN ! ) and story by the incredible Peter Milligan! FREAKS was a 6 part series about London yuppie Carl Woolf, abducted by aliens who mistakenly believe he can give them Earth's military secrets! Like all good Milligan tales, it mixes adsurdism, wry social commentary, and sci-fi in equal measures!
Active art area is 30 X 40 cm in very good condition
£ 300.00
gift for Daniel ashton
Sold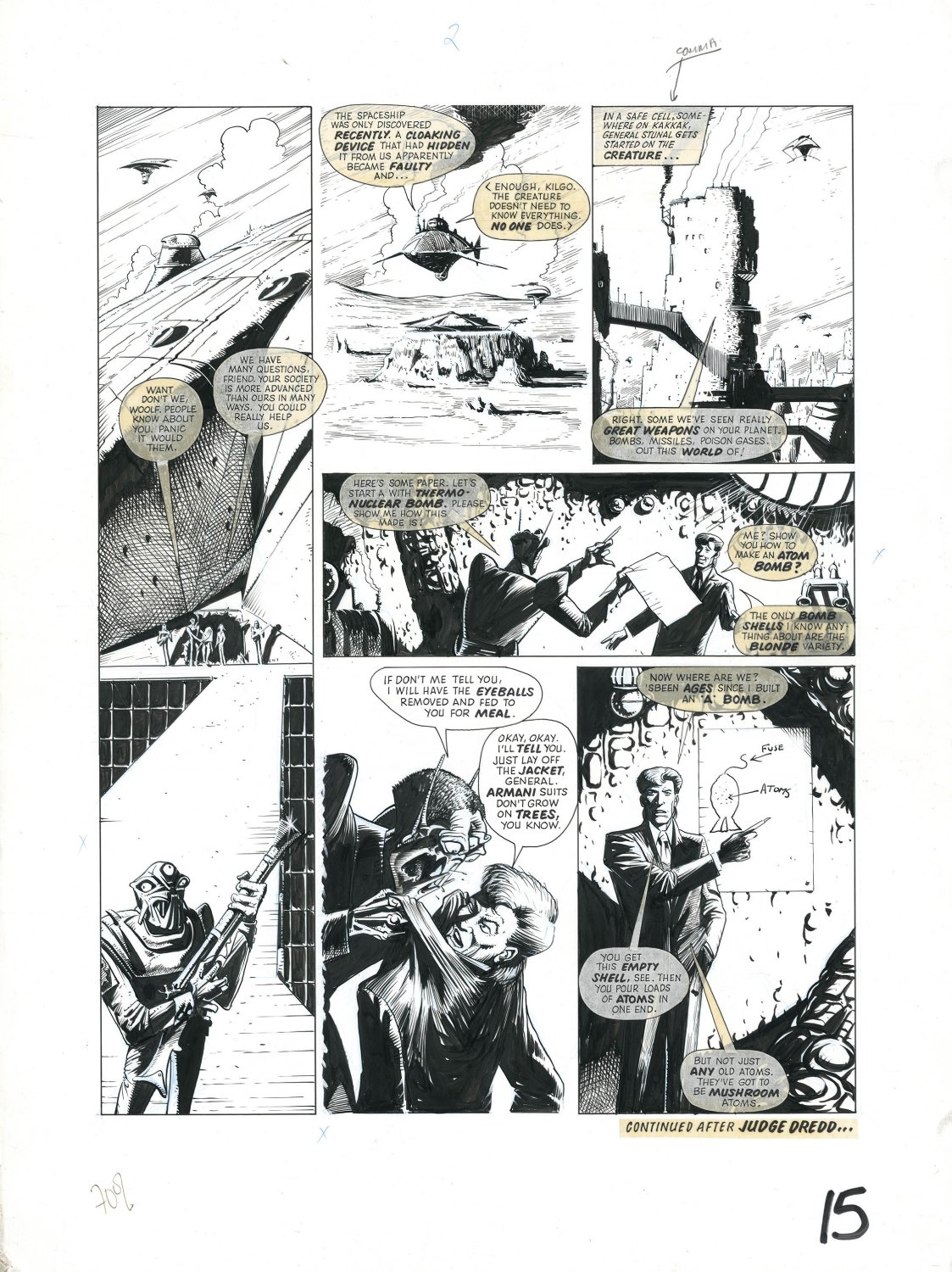 CLICK HERE for larger image.