Fantastic early Title page from THE VCs ( The Vacuum Cleaners ) from 2000ad Prog 149, 26th January 1980, writtern by Gerry Finley day and Steve MacManus, and drawn by Garry Leach, who would go on to reinvent Miracle Man with Alan Moore! Great all action page as the VCs go into hand to hand combat with the alien Geeks! (We have also listed the accompanying page, and they are available as a pair. )
Art is on heavy card, 39.5 X 53 cm.
£ 1200 pounds
( Pages 9 and 10 can be bought as a pair for £ 1900 pounds )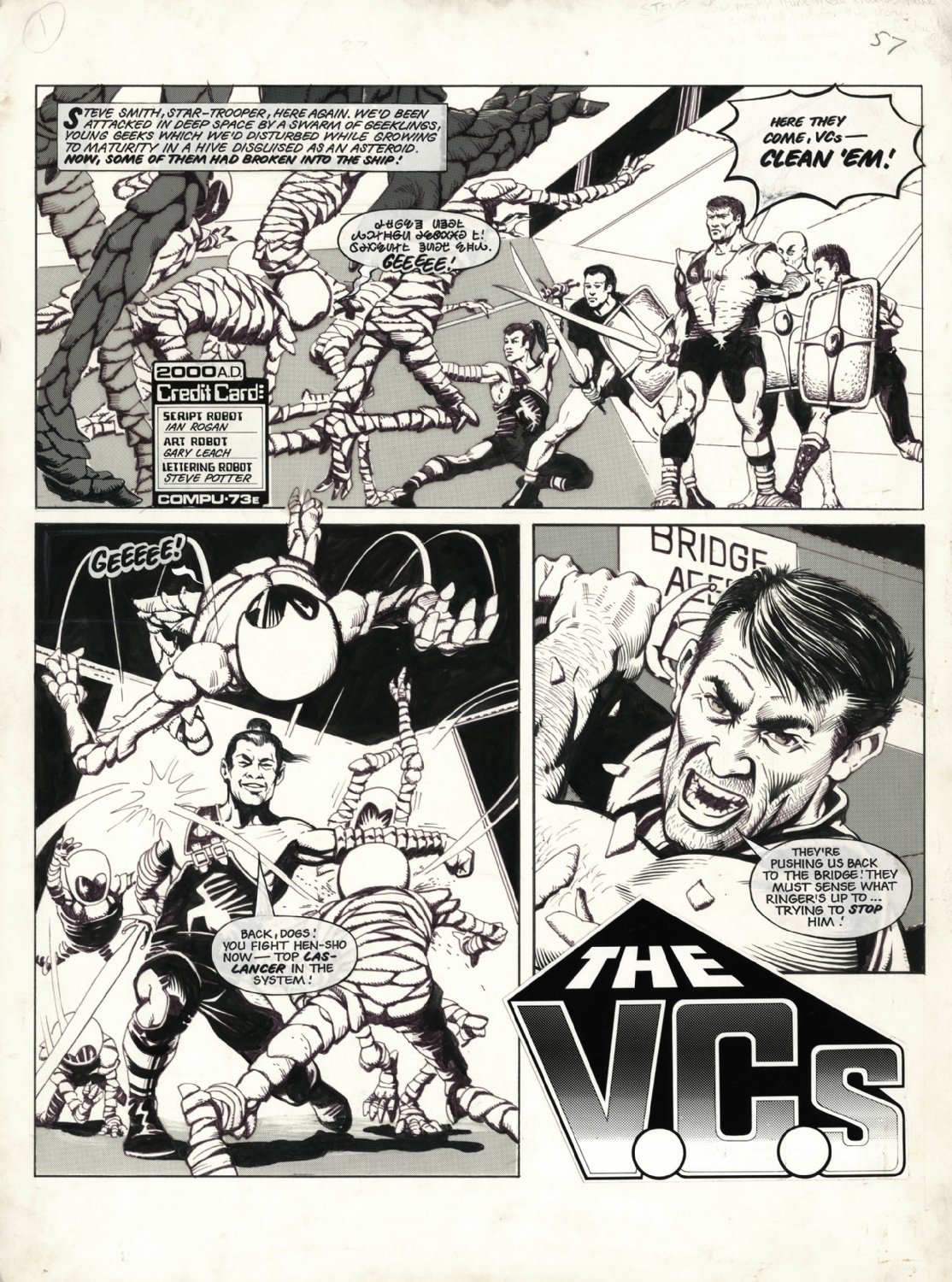 CLICK HERE for larger image.