Beautiful fully painted page from Ian Gibson ( Halo Jones ) and writer John Wagner's ( Judge Dredd ) absurdist story 'I was a Teenage Tax Consultant!', a story about a hipster who is itten by a ...Tax Consultant, and every full moon he becomes one himself!
Published in 2000ad Prog 1051, 15 July 1997.
Art is in very good condition with lettering on an attached acetate layer.
Page size 37 x 51 cm.
£ 450.00
SAteven Taylor
Sold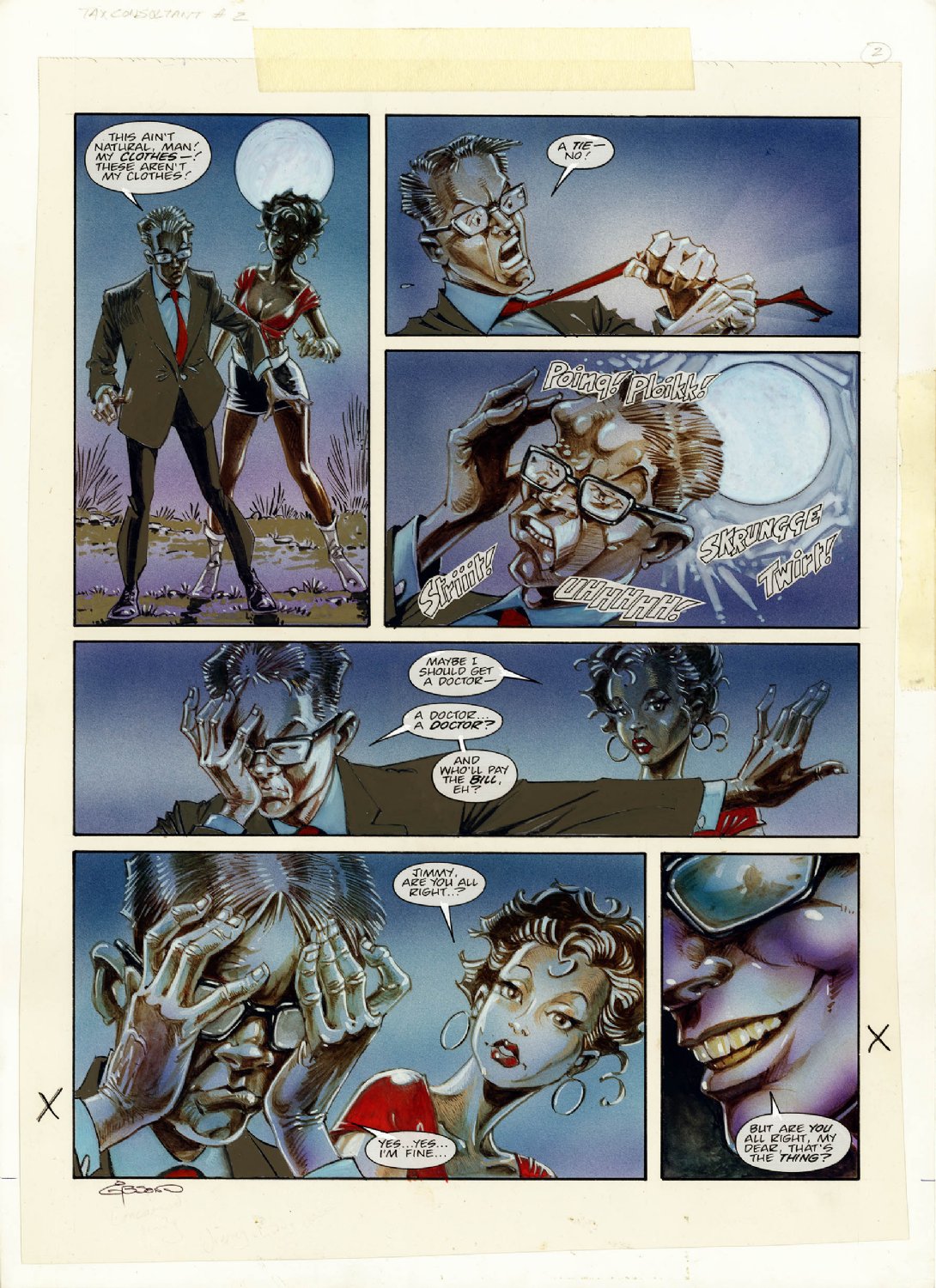 CLICK HERE for larger image.